Rachel is a Masters student who joined the lab in January 2018. Her research focuses on the movement patterns of white sharks and their nursery habitats near New York. Very little is known about this species' reproductive ecology; understanding these patterns will help inform scientists and fisheries management to better protect this apex predator from anthropogenic and environmental vulnerabilities. Prior to joining the lab, she worked with Dr. Ajemian as a summer intern looking at megafauna assemblages, and used aerial surveys to compare historical and empirical data on nearshore hardbottom habitats. Rachel graduated with honors from Ferris State University with her Bachelors of Science in environmental biology, and also has her graduate certificate in Geographic Information Systems (GIS) from the University of Central Florida.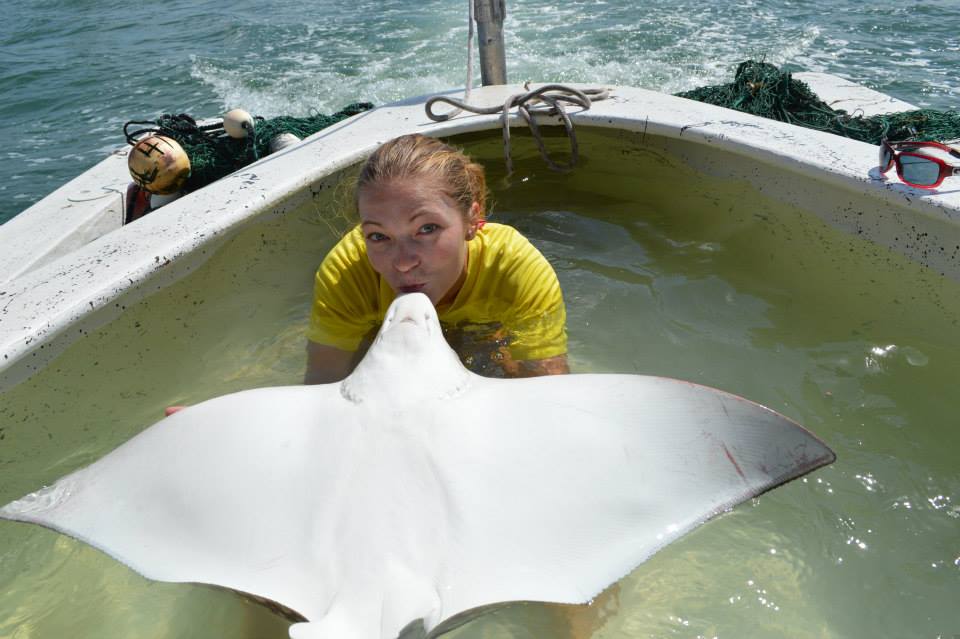 EMAIL: bdegroot2017@fau.edu
DEGREE: M.S. (Biological Sciences)
DURATION: January 2017 - December 2018
CURRENT POSITION: Research Technician (FAU-HBOI), Grouper Guard Project
Breanna joined the lab in January 2017. Her work compared habitat use, fine, and large scale migration of spotted eagle rays in both the Indian River Lagoon and Sarasota Bay
EMAIL: Cameron.Luck@ncdenr.gov
DEGREE: M.S. (Biological Sciences)
DURATION: January 2017 - December 2018CURRENT POSITION: Biological Scientist (NCDENR)
Cameron's research focused on characterizing spawning biology of bonefish (Albula vulpes) found in the the Bahamas.