Alex came to us from Florida Gulf Coast University (expected graduation May 2018).
Alex worked on all projects of the Fisheries Ecology and Conservation Lab, but was principally in charge of Red Drum husbandry and captive observations of external tag impacts on fish behavior.
Rachel came to us as a visiting master's student (Interdisciplinary Studies) from the University of Central Florida.
Rachel worked on several items over the summer, including GIS-based delineation of nearshore habitat along the treasure coast, as well as developing aerial survey techniques with Indian River By Air.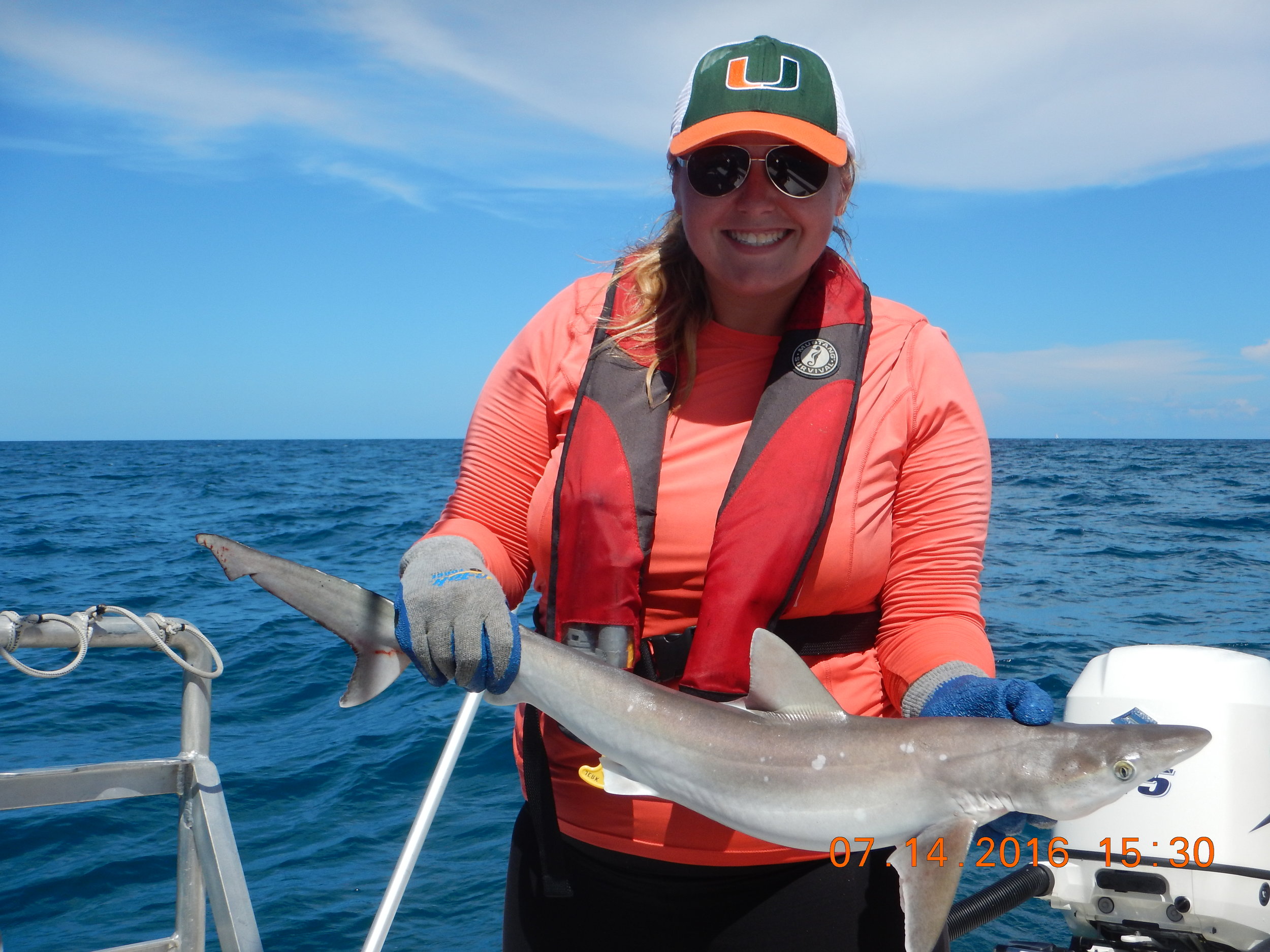 Samantha was a Link Fellowship recipient from the University of Miami in summer 2016.
As part of her summer project, Sam analyzed long-term fishery-independent data from the Gulf of Mexico Shark Pupping and Nursery (GULFSPAN) program.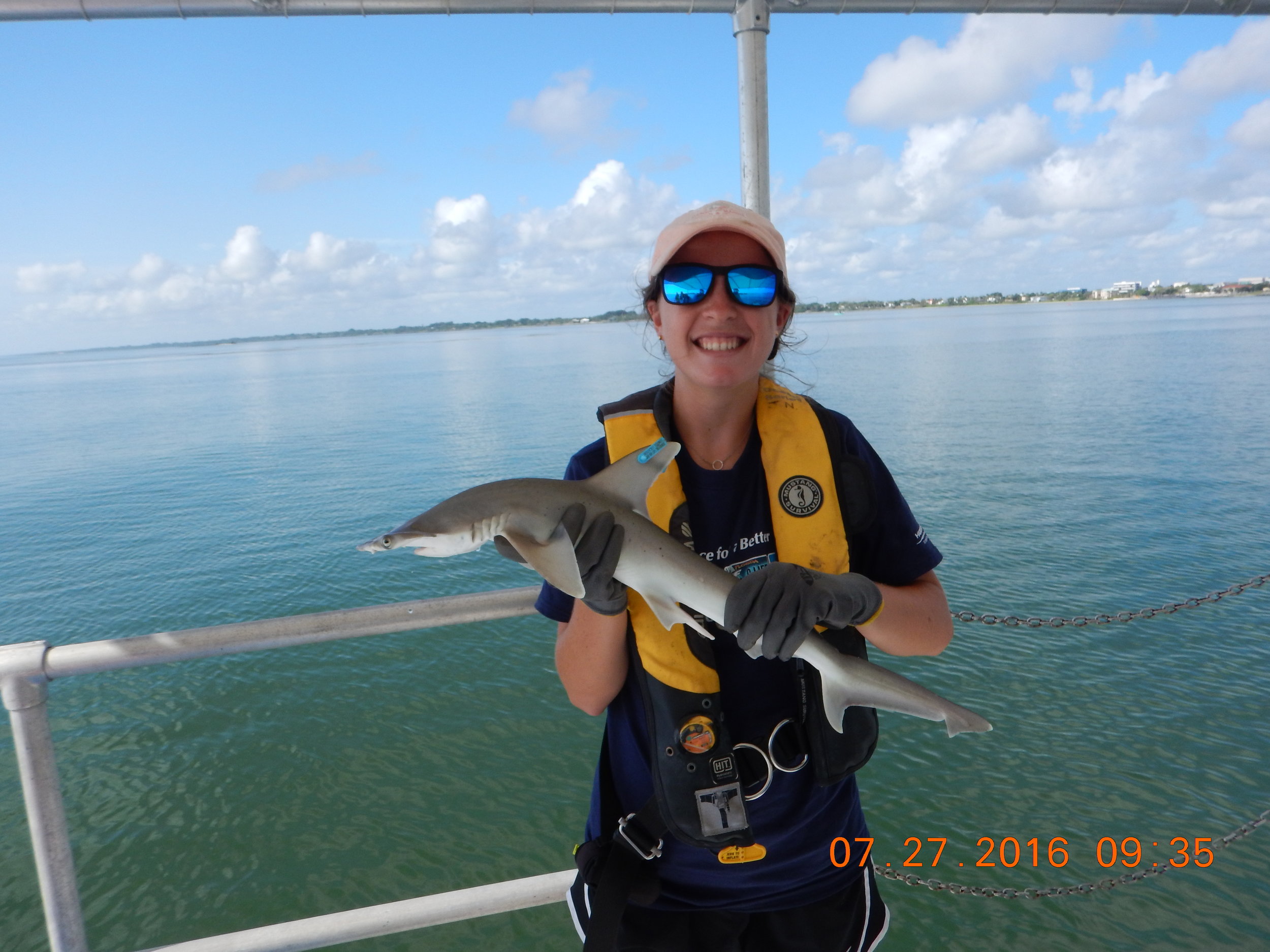 Sara Barrett worked with us in summer 2016 as a Fisheries Ecology intern. Sara studied at the University of Tampa, where she graduated in May 2017.
Sara is now a graduate student at the University of Southern Mississippi, working under the supervision of Dr. Jake Schaefer.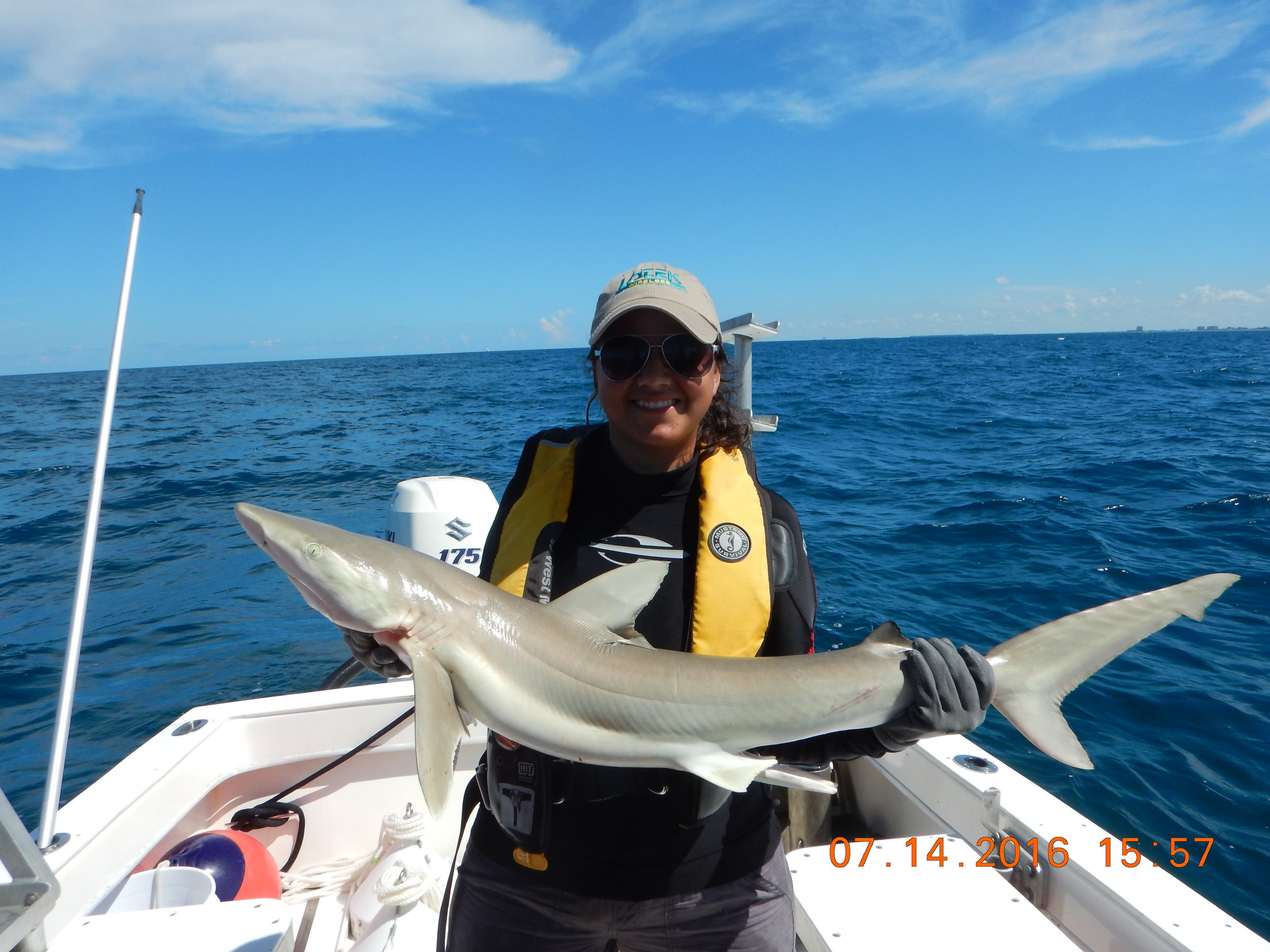 Manuela came to us from the prestigious "Science Without Borders" Program, hailing from the State University of Ceara (BR).
Manuela helped us with analyzing field mating footage of wild Spotted Eagle Rays.